Trailblazer Repair Management
The Essential Computer Repair Tracking and Repair Shop Management Software
Trailblazer is a
web based

Repair shop tracking and management

tool

with

intuitive workflow, stock management

, automated messaging, and other great features that make running your repair shop a real breeze.

We are now giving away the single user licence of Trailblazer free of charge! There is no catch. Many small repair shops just starting out have a hard time keeping their costs down, and one of the ways we hope to help is by giving sole traders a bit of a break. You can download and install Trailblazer at no cost, and use it for as long as you like for one user.

Keeping track of all of the repairs coming through your shop, and keeping your clients informed can be a real headache. Trailblazer can automate the workflow in your repair shop, and make things a lot easier.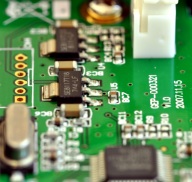 Do you spend half your day calling customers to tell them that their repair is ready for collection or requires a decision?
All of the repetitive, time consuming tasks that take up your time can be taken care of by TrailBlazer. TrailBlazer is the repair shop management system you have been waiting for. Trailblazer is a web based system, so it can be accessed from anywhere, and at any time, giving you the power to check on the progress of repair items while out of the office, out of town or even in another country.
TrailBlazer allows you to check on your shops
'

workflow at any time, and from any location.

TrailBlazer has helped many Small to medium sized computer repair shops to improve efficiency, performance, and customer satisfaction.

With TrailBlazer, it is easy to record repair details, and costs. Full repair report sheets and invoices can be printed for clients. Using the SMS system, or email, Trailblazer will alert your clients automatically that their repair is ready for pickup. No need to keep chasing them up on the phone. Also, the sticker printing facility means you wont misplace your customers laptop or charger ever again!

See here for More Features

Read more about TrailBlazer on the new dedicated site - www.trailblazerrepairs.com. Here, we will be setting up a support forum and FAQs to make life easier for our clients

Call now on +44(0)2921 252055 or +44(0)7782 170638 to discuss your requirements, or email us at sales@redbrooktech.com !

Trailblazer will greatly improve the efficiency of your repair business!

Payment can be made through Paypal. Get your repair shop online today !
| | |
| --- | --- |
| Get a multi user licence for £95 ($150 US) | |
| | |
Free trial - go to Pendragonrepairs.com and log in with username 'admin', password 'pendragon'. Here, you will be able to try out all of the features of Trailblazer.
Demo - download a fully functional version of TrailBlazer, and test it out on your own servers. This also works as a single user version. Once you have purhcased the licence key, this software will work as a multi user system.
Trailblazer Version Pricing
Edition

Price

Multi

User

£95 ($150 US)

Single User
£free

Minor Upgrade

£free

Developers Code Licence
Please Ask

All prices are subject to change.
New features
More features are being added all the time.
CSV data extracts and parts usage reports have just been added. If you have other requirements, please call us on 02921 252055 or +44(0)7782 170638 to talk to us about them. Or, if you prefer, you can email us at sales@redbrooktech.com.