Technical Support Services
Redbrook Technology can help with all manner of technical problems - from software installations to data backup schemes. We can call into your business premises, and start to deal with your issue very quickly. We understand that most businesses cant afford to have their critical I.T. equipment taken away for a week for repair.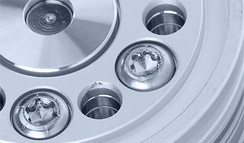 Whatever the problem, we will endeavour to resolve it on site. If the problem does require the equipment to be taken to our workshop, we will do our utmost to have it back to you as soon as possible.
Software installations
If you require a new piece of software to be installed, we can order the package, and come to your premises to install it. This will save on downtime and inconvenience for you.
Anti Virus
We recommend using kaspersky or bullguard anti virus. We can install either of these excellent packages on your computers in situ.
Backup Plans
Having a good data backup regime is absolutely crucial to modern computer based businesses.
Redbrook Technology can help you set up a backup plan that will ensure that you never suffer permanent loss of important data.